UCLA Ciudades Serie de Seminarios 2021
Planeación Urbana en América Latina: visiones y nuevas investigaciones
5 de Febrero, 2021: Raúl Pacheco Vega

Profesor Investigador de la Flacso México. Ha sido catedrático titular en la División de Administración Pública del Centro de Investigación y Docencia Económicas, Sede Región Centro; Director Regional por la Western Canada and Lead Researcher in Water and Climate Change, Canadian Institute for Environmental Law and Policy.
Sus campos de interés son los métodos mixtos, las políticas públicas, las políticas ambientales nacionales y globales. Especialmente temas referentes a gobernanza del agua, saneamiento y política de aguas residuales, política norteamericana de medio ambiente, política latinoamericana de medio ambiente. También tiene intereses en las dinámicas interescalares e interacciones humano-ambientales, y el análisis espacial.
12 de Marzo, 2021: Lidia González Malagón

Socióloga por la Facultad de Ciencias Políticas y Sociales de la UNAM. Maestra en Planeación y Políticas Metropolitanas por la UAM-Azcapotzalco. Candidata a Doctora en Urbanismo por la UNAM. Su actual investigación sobre transferencia de derechos de desarrollo en la CDMX fue seleccionada dentro del Programa de Apoyo a la Investigación 2020 por parte del Lincoln Institute of Land Policy.
Lidia ha colaborado en proyectos de investigación y docencia sobre suelo urbano, conflictos territoriales y planeación en el Instituto de Investigaciones Sociales de la UNAM por más de diez años. Es coautora del libro "Ciudad de México. Inercias urbanísticas y proceso constitucional" publicado por el CIDE en 2019. Sus líneas de investigación son: sociología del riesgo, instrumentos de planeación y financiación urbana.
26 de Marzo, 2021: Luis Fuentes Arce

Luis es Director del Instituto de Estudios Urbanos y Territoriales en la Pontificia Universidad Católica de Chile. Es Doctor en Arquitectura y Estudios Urbanos, Magister en Desarrollo Urbano , y Geógrafo por la Pontificia Universidad Católica de Chile.
Se ha especializado en áreas del desarrollo urbano vinculadas al crecimiento urbano y las transformaciones socioespaciales de grandes ciudades latinoamericanas, con foco en las desigualdades sociales.
9 de Abril, 2021: Daniel A. Rodríguez

Daniel es Profesor en el Departamento de Planeación Urbana y Regional, y Director Asociado del Instituto de Estudios de Transporte de la Universidad de California, Berkeley. Es Maestro en Transporte por el MassachusetsInstitute of Technology (MIT) y Doctor en Planeación por la Universidad de Michigan, Ann Arbor. Su investigación se enfoca en las relaciones entre el desarrollo del suelo y el transporte en consideración de tematicas como la contaminación local, el cambio climático, los patrones de comportamiento sedentarios y la obesidad.
Su trabajo ha sido ampliamente publicado, incluyendo más de 100 artículos académicos y la coautoría del libro Urban Land Use Panning (University of Illnois Press). Desde el 2017 Daniel ha sido nombrado uno de los 25académicos de la planeación urbana en Norte América con mayor impacto
16 de Abril, 2021: Clara Salazar

Doctora en Ciencias Sociales con especialidad en Estudios de Población por El Colegio de México, en donde labora como Profesora-Investigadora del Centro de Estudios Demográficos, Urbanos y Ambientales desde 1997, y miembro del Sistema Nacional de Investigadores, nivel III.
Sus trabajos de investigación en los últimos años han abordado: i) Transformaciones institucionales en México. Cambios al sistema de tenencia de la tierra y su impacto el mercado de tierras y en los procesos de regularización de asentamientos atogestionados; ii) La política pública en materia de suelo y vivienda, y su efecto en la desigualdad territorial; iii) Propiedad, derechos de propiedad y tenencia del suelo.
23 de Abril, 2021: Jaime Erazo

Jaime es Investigador Asociado del Centro Andino de Acción Popular (CAAP). Profesor externo en las Universidades Central del Ecuador, Tecnológica Indoamérica y del Azuay. Presidente de la Red Universitaria de Estudios Urbanos de Ecuador (CIVITIC. Es Arquitecto (UTPL), Maestro en Desarrollo Local y Territorial, y Maestro en Desarrollo de las Ciudades (Flacso Ecuador), y Dr. (c). en Estudios Urbanos y Ambientales (Colmex).
30 de Abril, 2021: Caroline Stamm

Caroline Stamm es Doctora en Ordenamiento territorial y Urbanismo de la Universidad de Paris-Est, Francia. Es Profesora Asistente del Instituto de Estudios Urbanos y Territoriales (IEUT) de la Pontificia Universidad Católica de Chile. También es investigadora adjunta del Centro FONDAP COES e investigadora del Núcleo Participación y Territorio del IEUT.
En los últimos años, su investigación se ha enfocado en los conflictos socio-ambientales urbanos, la gobernanza territorial, los movimientos ciudadanos y la participación ciudadana en Chile.
7 de Mayo, 2021: Clara Irazábal

Clara Irazábal es directora del Programa de Estudios Urbanos y Planeación Urbana (URSP) en la Escuela de Arquitectura, Planeación, y Preservación (MAPP) de la Universidad de Maryland (UMD), College Park.
Previamente fue directora del Programa de Estudios Latinoamericanos y Latinx y profesora de Planeación Urbana en la Universidad de Missouri, Kansas City. Irazábal también trabajó como Profesora Asociada y directora del Latin Lab en Columbia University en la ciudad de Nueva York y fue Profesora Asistente en la Universidad del Sur de California (USC).
NOVEMBER 13, 2019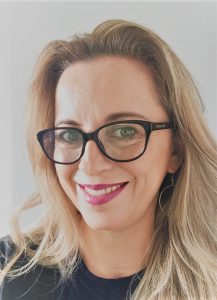 Dinorah Gomez, UCLA
A Different Kind of Sprawl: Explaining Mexico´s recent urban expansion
Dinorah Gonzalez is an Urban Studies Foundation (USF) International Fellow at UCLA Luskin Latin American Cities Initiative. Her research seeks to explain the new suburban landscape in Mexico, a built environment composed of large social housing development produced by speculative housebuilders.
JANUARY 10, 2019

City Size and the Politics of Public Service Access: Evidence from Brazil, India and Indonesia
Alison Post is an Associate Professor of Political Science and Global Metropolitan Studies, and Co-Director of the Global Metropolitan Studies Program.  Her research interests are comparative urban politics and comparative political economy, with regional emphases on Latin America and South Asia. She examines the politics of regulating privatized infrastructure, the varying ability of subnational governments to provide infrastructure services effectively following the decentralization wave of the 1990s, and the politics of urban policy more broadly.  She is the author of "Foreign and Domestic Investment in Argentina: The Politics of Privatized Infrastructure" (Cambridge University Press, 2014).
JANUARY 17, 2019

Urbanization, Land and Urban Policies: An Agenda of Issues and Research for Argentina's Cities
Professor Cynthia Goytia is head of the MSc in Urban Economics at Torcuato Di Tella University in Buenos Aires, Argentina, where she also chairs the Urban Policy and Housing Research Center (CIPUV). She develops a relevant body of academic research focused on the evaluation of the causal impacts of urban policies, from infrastructure to land and housing programs. She is interested in the rigorous assessment of effects to policies, which besides its territorial effects have significant economic and social consequences. Her research includes innovative tools, such as big data analytics, and a persistent aim to develop interactive web tools to increase the public's understanding of research results, which could contribute to more informed government policy decisions. She holds an MSc in Urban Economics and a Ph.D. from the London School of Economics and Political Science.
JANUARY 24, 2019

Poor Municipal Governments: An Analysis of Property Tax Collection in Mexico
Monica Unda Gutiérrez studies comparative urban political economy in developing countries. Her previous work has focused on Mexico. She is currently a faculty member of the Political Science Department and the Economics Department at Marquette University. She received her Ph.D. from the University of London and has taught in Mexico for the last several years.
JANUARY 31, 2019

New Configurations in São Paulo's Peripheries: Social Mobility, Violence, and Politics
Teresa Caldeira's research focuses on the predicaments of urbanization, such as spatial segregation, social discrimination and the uses of public space in cities of the global south. She has been studying the relationships between urban form and political transformation, particularly in the context of democratization. Her work is interdisciplinary, combining methodologies, theories and approaches from the different social sciences, the humanities and the design disciplines.  She has been especially concerned with reshaping ethnographic methods for the study of cities.
FEBRUARY 7, 2019

Sergio Montero, Universidad de los Andes
Leveraging Bogotá: Sustainable Development, Global Philanthropy and the Rise of Urban Solutionism
Sergio Montero is an Assistant Professor of Urban and Regional Development at the Universidad de Los Andes in Bogotá, Colombia. He is based at CIDER, an interdisciplinary research center for development studies. His interests are in urban politics and governance, comparative global urbanism, and local and regional economic development, with an emphasis on Latin America. He holds a Ph.D. in City and Regional Planning.
FEBRUARY 14, 2019

The Watchful Eye & the Cracking Whip: Field Experiments on Corruption Control in the Americas
Paul Lagunes is an Assistant Professor at Columbia University's School of International and Public Affairs. He holds a Ph.D. in Political Science from Yale University. His research on the political economy of development examines the issue of corruption, especially as it affects subnational governments in the Americas. Two questions motivate Lagunes' scholarship. First, how does corruption actually work in practice? And second, what tools are available for limiting corruption's harmful effects? Through the execution of randomized control trials in diverse contexts, such as Peru and Mexico, Lagunes offers insights on corruption's regressive impact on society, the factors maintaining a corrupt status quo, and the conditions under which anti-corruption monitoring is most effective. He has published in PLoS ONE, Latin American Research Review, Political Psychology, Harvard Journal of Hispanic Policy, Politics & Policy and Journal of Social Issues, among other outlets.
FEBRUARY 21, 2019

Enrique Silva, Lincoln Institute of Land Policy
Innovations in Fiscal and Land Use Planning in Latin America
Enrique R. Silva is a Fellow and the Associate Director for the Program on Latin America and the Caribbean (LAC) at the Lincoln Institute of Land Policy. He oversees the LAC research portfolio and its relationship with the larger educational and policy initiatives of the LAC program and institute. Silva supervises research that includes land-based fiscal instruments; the fiscal and land policy dimensions of large-scale urban projects; affordable housing and urban segregation; planning regimes; and climate change adaptation. Silva is an expert in comparative urbanization, metropolitan governance and the institutionalization of planning practices in the Americas. Silva holds a Ph.D. in City and Regional Planning from the University of California, Berkeley, a master of science in Planning from the University of Toronto, and a bachelor of arts in Political Science from Columbia University.
FEBRUARY 28, 2019

The Politics of Slow Harms: Environmental Degradation and Collective Action in Latin American Cities
Veronica Herrera is an Assistant Professor of Political Science at the University of Connecticut. She received her Ph.D. in Political Science from the University of California, Berkeley, and her B.A. from Swarthmore College. She studies comparative urban and subnational politics and environmental policymaking, with a focus on Latin America. She is the author of "Water and Politics: Clientelism and Reform in Urban Mexico" (University of Michigan Press, 2017). At the University of Connecticut, Herrera teaches courses on Latin American politics, water and environmental politics, urban politics and policymaking, and qualitative research methods.
MARCH 7, 2019

Indigenous Urbanism: A Case Study of Cancún, México
Bianet Castellanos is an anthropologist and a core faculty member in American Studies. Her research interests focus on indigenous communities in the Americas and their relationship to the modern nation-state and global capitalism. Her first book, "A Return to Servitude: Maya Migration and the Tourist Trade in Cancún" (University of Minnesota Press, 2010), examines the foundational role indigenous people play in the development of tourism and transnational spaces in modern Mexico. She recently completed a co-edited (with Lourdes Gutiérrez Nájera and Arturo Aldama) collection of essays, entitled "Comparative Indigeneities of the Américas: Toward a Hemispheric Approach," that examines indigenous experiences across the Américas (University of Arizona Press, 2012). She is currently working on a new project that examines indigenous lives across national boundaries, between Mexico's Yucatán Peninsula and Los Angeles, California. This project explores the way gender, class and racial ideologies shape how "indigeneity" and "community" are imagined within immigrant communities and migration studies.
APRIL 19, 2018

Antonio Azuela, UNAM
After Mexico's Housing Boom: Anthropological Perspectives from Tijuana and Cancun
Antonio Azuela, member of the Social Research Institute at UNAM (Mexico's National University), holds a law degree from the Universidad Iberoamericana (Mexico), an LL.M. from Warwick University (G.B.), and a Ph.D. in sociology from UNAM. Since the late seventies he has conducted research on urban and environmental law from a sociolegal perspective. From 1994 to 2000 he acted as the General Attorney for the Environment in the Mexican Government. He is co-founder of IRGLUS (International Research Group on Law and Urban Space) within the International Sociological Association. He has recently published two edited books: "Eminent Domain and Social Conflict in Five Latin American Metropolitan Areas" (Lincoln Institute of Land Policy) and "Jueces y conflictos urbanos en América Latina" (Paot/IRGLUS).
APRIL 19, 2018

Diane Davis, Harvard
Building Better Cities with Strategic Investments in Social Housing
Diane E. Davis is the Charles Dyer Norton Professor of Regional Development and Urbanism and Chair of the Department of Urban Planning and Design at Harvard's Graduate School of Design. Before to moving to the GSD in 2011, Davis served as the head of the International Development Group in the Department of Urban Studies and Planning at MIT, where she also had a term as Associate Dean of the School of Architecture and Planning. Trained as a sociologist, Davis' research interests include the relations between urbanization and national development, comparative urban governance, socio-spatial practice in conflict cities, urban violence and new territorial manifestations of sovereignty. She is the founder and curator of the Mexican Cities Initiative at Harvard's GSD; chair of the David Rockefeller Center's Faculty Committee on Mexico; member of the Weatherhead Center for International Affairs (WCFIA) Executive Committee; and a contributing editor for the U.S. Library of Congress "Handbook of Latin American Studies" (Sociology: Mexico).
APRIL 19, 2018

Georgia Hartman
After Mexico's Housing Boom: Anthropological Perspectives from Tijuana and Cancun
Georgia Hartman's dissertation research traces the impact of land and housing reforms on the urban environment in Cancun, Mexico. She earned her bachelor's from Pitzer College and holds a master's in Latin American Studies from UC San Diego. Hartman's research in Mexico examines market-oriented land and housing reforms as forces that are changing notions of the value of land, home and property in Mexico's fastest growing city: Cancun. Based on 12 months of ethnographic research, she analyzes new moral claims about property organized through the market — rather than the state — and examines their implications for urban space and the people who dwell in it. She holds a Ph.D. in anthropology from UC Irvine.
FEBRUARY 21, 2018

Nora Libertun de Duren
Why There? Developers' Rationale for Building Social Housing in the Urban Periphery in Latin America
Nora Libertun de Duren is an urban development and housing expert at the Inter-American Development Bank (IADB). Libertun de Duren has a Ph.D. in Urban Planning from the Massachusetts Institute of Technology and a master's in Urban Design from Harvard University.
Enero 2-4, 2020. Antigua, Guatemala.
April 2nd – 4th, 2020
Washington, United States
Alghero, Italy. 20-22 April, 2020